At Mechanical Metal Finishing in Gardena, CA, we offer passivation which reduces the chemical reactivity of a metal part.
Meeting AeroSpace and commercial standards, this is a bulk processing chemical treatment to make stainless steel passive to oxidation (rust).
This is done by removing free iron from the surface. We offer many types and spec numbers for this process, as well as testing.
Passivation Specifications
AMS QQ-P-35A: Passivation Treatment (Superseded by 2700F)
VI, VII, & VII
AMS 2700F: Passivation of Corrosion Resistant Steel
Method 1, Type 6 & 8
Method 2, Citric Acid
ASTM A967-17: Chemical Passivation Treatment
Nitric 2, 3, & 4
Citric 1, 2, 3, 4
ASTM A380/380M-17 Cleaning Descaling and Passivation
ASTM B912-02: Passivation of Stainless Steels Using Electropolishing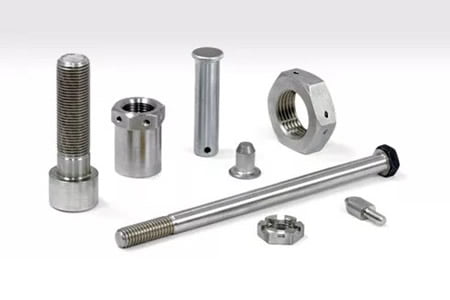 SEE IF WE HAVE A SOLUTION FOR YOU